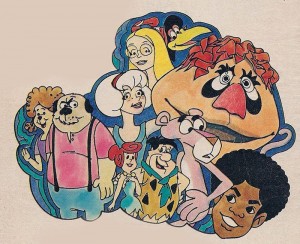 Indulging in a few hours' worth of Saturday morning cartoons and all-you-can-eat sugary cereal is a rare treat for most folks. Luckily for local kids, teens and adult-sized kids, the Registry Theatre is hosting a fabulous opportunity to fill up on both at 10am on Saturday, October 4th!
Better still, the Registry has agreed to donate half of all proceeds from tickets sold through the Night\Shift website to support this year's festival. In other words, we're teaming up to turn a nostalgia-fuelled sugar binge into a force for good!
Tickets are $13 for adults, $7 for kids. Jammies encouraged.
Buy tickets using the buttons below. Quantity can be adjusted on the PayPal webpage. Click on both buttons (one at a time) to buy both adult and kid tickets (the PayPal page will refresh accordingly).
The Registry Theatre is at 122 Frederick St. in Kitchener.