We're excited to present conversations with Night\Shift 2017 participating artists. Go behind the scenes with Ian Newton, aka Spool Oops .
\\ \\ \\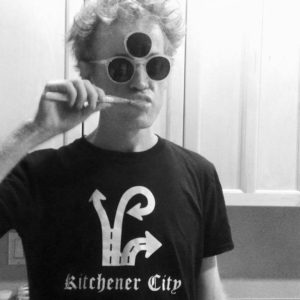 YOU MAY KNOW IAN NEWTON BETTER AS HIS ALIASES. The visionary visual artist, musician and cultural curator is one part of the Blue Dot series, an art and music experience, and records music under the moniker Spool Oops.
We asked Newton to tell us more about what's in store with his 2017 participatory exhibit.
Ian, what does your piece SELECTIVELY SELECTIVE offer Night\Shift festival goers this year?
Selectively Selective is a simple interactive drawing exercise, where the Night Shift community recalls and draws everyday objects from memory. Fourteen groups of twelve people will draw a given object, which will then be hung on completion creating a community gallery. It will be fun and fascinating to see how able we are to recall the ordinary things which support our daily lives.
How does your background in experiential music impact this particular festival piece?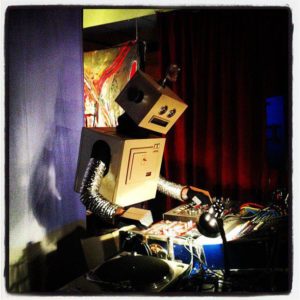 I use art and music used as a medium to encourage meaningful, shared experiences not easily accessed in ordinary social spaces. I do this because we need new ways of interacting with each other, ourselves, and our environments. Selectively Selective, while fun, engaging, and collaborative, will also act as a lens reflecting how well we are able to recollect simple objects that support our modern life. As the drawings go are mounted on the walls, and the room becomes an immersive community art gallery, a generalized view of our level of awareness will be revealed.
How has the landscape of Downtown Kitchener inspired this piece, if at all?
Kitchener is changing rapidly and at this point, is still socially evolving. The diversity of backgrounds and people coming into the city should provide a great group for this experiment.
What's with your love of dance?
Haha; I'm actually more interested in certain kinds of non-commercial dance music and how it relates to long-standing underground communities. Dancing, with good sound, is physical and non-passive, which can have a democratizing effect on groups of people and encourages positive, culturally under-represented parts our nature to come forward. It reminds us of other ways of being.
Find Ian's work on Saturday's NIGHT\SHIFT agenda. It starts at 7pm behind the coat check at TWH Social (in the basement of 1 King St. W.) Check out all of this year's NIGHT\SHIFT programming on the 2017 events listing page.
Selectively Selective
Aiming to explore how the brain filters basic information in the modern age, SELECTIVELY SELECTIVE is a participatory art exhibit where festival-goers will be encouraged to contribute to a series of simple, timed drawing sessions of everyday objects from memory. Drawings will be collected and displayed for the duration of the night on Saturday, November 4th, gradually forming a makeshift gallery. As the rollback of our clock approaches, the gallery grows! More >>