Step right up into another era as a mixed bag of entertainers take over an urban fishbowl.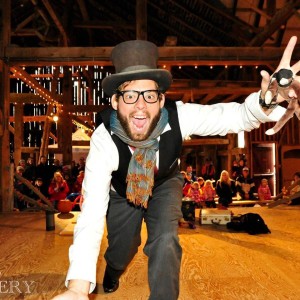 Performers will include JP Peplinski and his magic act, plus joke-makers brought to you by Blackball Comedy – who've been cracking up Tuesday night crowds at Rhapsody Barrel Bar since summertime.
Ringmaster Tyson says be ready for more surprises, plus he's licensing Pyrus for the night so you can grab a drink while you gawk.
SHARE
Cafe Pyrus (16 Charles St. W.)
Sat Nov 5th, 9pm to Sun Nov 6th, 3am