Immerse in a self-guided augmented reality tale, seen and heard in empty spaces with a handheld device.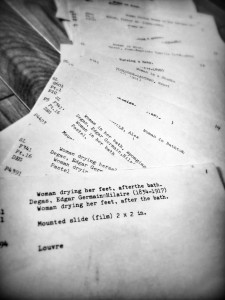 Samarian Woman 28 is an art- and research-based project using augmented reality, projections, sensors and digital display technologies to reveal the hidden stories of women. Consisting of four pieces spread throughout the NIGHT\SHIFT landscape (and many more in the months and years to follow), the project will make novel use of these technologies to engage audiences in opportunities for creative intervention.
CONTRIBUTORS
Amanda Lowry – Music, composition
Duncan Finnigan – Cinematographer
Dr. Jeremy Hunsinger – Technology liaison, advisor
Nicole Battista – Research, immersive visuality, design
Paddy Gillard-Bentley – Dramaturge, text development, writer
Robin Bennett – Strategic planning, board development
Stephanie Rozek – Technical writer/editor, music
Terre Chartrand – Artistic director, writer
Presenting: Julia Krauss & Renee Lees
This project is supported by REAP Waterloo , 12 Angry Filmmakers and Chrysalides House .
SHARE
More sites
St. Peter's Lutheran Church (49 Queen St. N.)
7pm until whenever...