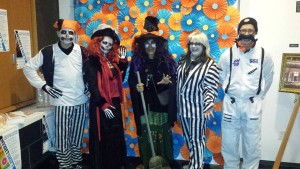 Night\Shift Placehacking Festival is downtown Kitchener's free, walkable celebration of pop-up art, performance and participatory creativity, featuring contributions by local creators, entrepreneurs, organizations and citizens. The festival's fourth annual instalment happens November 1st to 5th, 2016.
Night\Shift if seeking various VOLUNTEER contributors as we ramp up to the 2016 festival:
PHOTOGRAPHERS\VIDEOGRAPHERS who will be responsible for: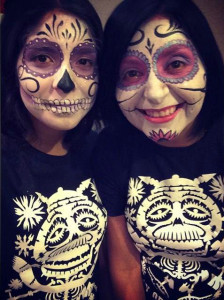 – c apturing compelling moments from the making of Night\Shift 2016, and creating images and video files that can be shared through the festival's social media accounts, website and other promotional channels (including printed materials)

– producing visual profiles of selected contributing artists as they prepare for Night\Shift 2016, and collaborating with the web editor to post them at nightshiftwr.ca
– documenting the setup and presentation of the Night\Shift 2016 festival in early November and coordinating with the social media producer to share content on the fly
– planning, documenting and producing a photo gallery and short video series for post-festival recap and promo
The need for photography will gradually increase through October 2016, then be heavily concentrated during the first week of November, followed by some post-fest post-production.
FESTIVAL GUIDES who will be responsible for:
– helping festival-goers to find and understand programming, answering random questions and distributing explorers maps by hand during #NightShift16 on Saturday, Nov 5th, 2016 (plus limited help is needed from Nov 1st-4th)
– providing professional service to the festival audience as needed, promoting the 2016 funding and feedback campaigns, and providing anecdotal feedback to festival organizers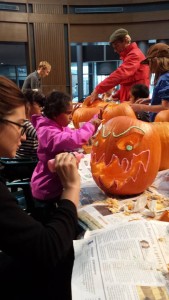 – observing and engaging with festival-goers on Nov 5th in order to track Night\Shift audience demographics and to gather input about programming experiences
FESTIVAL SPARK PLUGS who will be responsible for:
– promoting Night\Shift, its programming and festival partners via their personal social media in late October and early November 2016, aiming to build and encourage a broader audience

– helping with setups and teardown of a variety of installations and activity areas
– assisting with the physical distribution of marketing materials
– participating in the production of special projects, such as decorating donation bins in advance of Nov. 1st
– satisfying the needs of festival programming in whatever random ways take shape
VOLUNTEERS will work with both the festival director and a small group of volunteer coordinators, casually but based around a mutually agreeable hourly commitment. Volunteers will work independently and manage their own schedules, supported by orientation and direction, and will be given legit project management and problem solving challenges. Volunteers will be rewarded with appropriate letters of recommendation (upon request) and invited to festival development events. You'll also be joining a burgeoning community of folks who care deeply about reimagining their built environment as a diverse multidimensional canvas.
PLEASE GET IN TOUCH \\
V [at] nightshiftwr [dot] ca