An invisible space within a space where sounds take on a life of their own.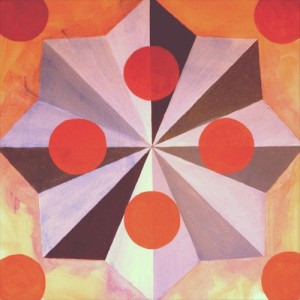 As part of Drone Day 2016, Ballantyne/Harms performed a composition for double bass, synthesizer and analogue-generated sine waves. Although intended as a performance suitable to any architectural space, an invisible dimension became apparent when the auditory experience shifted in intensity and developed different 'beats' depending on the listener's hearing position and relationship to the multiple nodes being generated. The interferences between the reflected and generated sounds waves created a three-dimensional map of sounds within the performance space – an alternate space within a space, with its own physical presence outlined by purely sonic contours.
Although the experience was not obvious, subsequent improvisations has shown that by consciously encouraging the nodes generated by the reflective surfaces of any urban environment, and by concentrating on the resonant frequencies of a particular space, we can produce a music that 'changes' as participants walk through it. The simple combination of physically bowing a single note continually on the double bass, with its inherent slight imperfections, and constant amplified waves from multiple sound sources – adjusted to the space – creates a series of perceived sounds that are far more varied and intense than what is actually being performed.
Ballantyne/Harms is an ongoing improvised music project established by Waterloo Region based musicians Neil Ballantyne and Ted Harms, who also produce the Admission of Guilt music series.
ballantyneharms.bandcamp.com \\ soundcloud.com/ballantyne-harms
SHARE
Waterloo County Jail (73 Queen St. N., in the old jail yard – now a stone-walled parking lot)
Sat Nov 5th \\ 8 & 10:30pm (performances last approx. 45 minutes)