The festival's walkability means you'll be hoofing it enough to justify eating and drinking whatever the hell you want!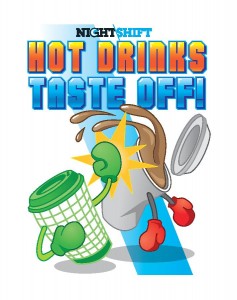 The inaugural Hot Drinks Taste-Off passports are almost sold out, but that $9 investment remains far and away your best bet for having a lovely nocturnal adventure led by your belly. Five downtown cafes have created five different warm and delicious non-alcoholic beverages with snappy names – we encourage passport holders to pack their travel mugs and boast about their favourite flavours using the #niteshift14 hashtag.
Whether or not you've already scarfed the pumpkin seeds from a fabulously carved Jack-o-lantern, drop your gourd ghoul off at Civic Centre Park on your way to the Plein Air Yeti Cafe pop-up outpost for your first Hot Drinks contender, Dirty Yeti Milk . As you figure out whether or not its moniker matches its yumminess, you've got options galore:
— amazing visual art at the KW|AG that becomes a playing field for a Poetry Slam Decathlon (starting at 8pm)
— ElipsesAzure's absorbing lunar transmission and Frog in Hand's ambient crowd-sourced balloonscape with interactive dancers at Centre in the Square
— one mother's stunning assemblage of empty shoes , a moving memorial to her daughter being killed by a drunk driver and a plea to change the status quo
— a mysterious archival discovery recast as an augmented reality story of women through the ages, occupying the courtyard of St. Peter's Lutheran Church
Once you've explored some, consider your next move with Hot Drinks contender #2 in hand: Cherry Cheesecake Hot Chocolate from Cheeses Murphy. It may be as simple as picking which of the six spots to eat at along the Duke Food Block – or maybe you need another outdoor side trip with your mug refilled, in which case check out Caught Dreams and Unreal Estate in Market Green.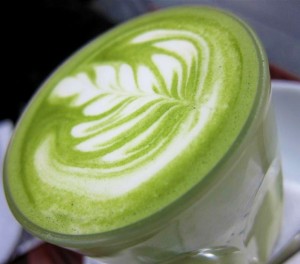 On a different fringe of the Night\Shift landscape at Charles & Queen streets, Candy Candy Candy will have free cotton candy available from 7 to 9pm and again at midnight to 1am. Just a few steps away is Queen Street Commons Cafe, where you'll find Hot Drinks contender #3, Candy Apple . Hang out indoors and watch Cord Community 's live broadcast Q&As with Night\Shift explorers, or mosey on over to Matter of Taste and get on camera yourself – and refill your mug with contender #4, the Green With Envy matcha latte.
Whenever you need a taste of something stronger, beeline for the Block Three Brewing pop-up pub at THEMUSEUM, featuring Night\Shift Belgian Stout! In addition to the St. Jacobs-based craft brewery bringing in three beers on tap for $6.50 apiece (with proceeds going to rare Charitable Research Reserve and Night\Shift 2015), we'll have Make-Your-Own Mummies to play with and live music by DEADBEATBLAST and Bass Lions at 11:30 and 12:30pm.

If you need to keep hopping, head to the parking spot beside Marisol and poke around at Kimberley Adamek & Karine Quigley's Exposing Elements interactive light installation – perhaps followed by a cocktail or a glass of wine at Marisol?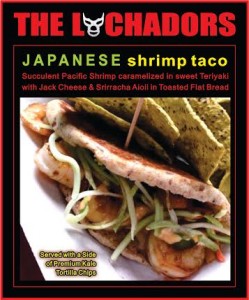 Craving a dose of provocation? Make time to catch the factory party pressure-cooker of Green Light Arts' Andy Warhol presents: Valerie at 10:30pm or 1am at 54 Queen St. S. Looking for something with a more exotic streak ?Get a calaveras face-painting, scope Mark Essner's Momento Mori photo exhibit and experience Neruda Arts' Day of the Dead celebration at 157 King St. W.
If (and when) your tummy starts rumbling, roll towards the food trucks on King Street in front of City Hall. Café du Monde Crêperie can satisfy either your sweet or savoury tooth, Luchador Gourmet Streatery has tacos whose flavours hail from all over the globe, and Chef Scotty Cooks always has something delicious up his sleeve (and probably a little of something delicious on it too).
Last stop on the flavour trail is at Cafe Pyrus for Hot Drinks contender #5, Spicy Soul Sipper . Although it's tough to say what that might taste like, kick back to the dub and reggae jams and parse it out in slow-mo as your nocturnal adventure winds down.