If you're into reanimating alleyways, kick-ass live music, meeting new (and old) pals and helping out your friendly neighbourhood placehacking festival, save this date!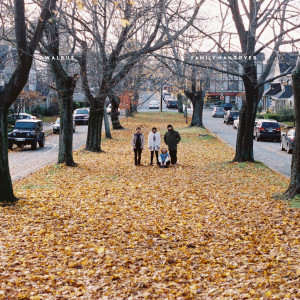 On Thursday, September 14th from 6:30-9:30pm at Goudies Lane in downtown Kitchener (between Queen and Ontario streets), Night\Shift Placehacking Festival is hosting a free pop-up block party featuring two live bands, the official reveal of the festival programming lineup for November 2nd to 4th, 2017, and opportunities to get involved as a festival volunteer.
This all-ages event in a mural-laden laneway (closed to cars for us!) will be headlined by the soul-blistering sounds of Halifax band Walrus , plus a TBA opening act.
Between sets, details about the 20+ amazing programming contributions to Night\Shift 2017 will be unveiled and organizers will be on hand to talk about how locals can help make this year's festival happen.
In the meantime, we're already on the hunt for brains and brawn to get Night\Shift 2017 off the ground. Check out the volunteer roles that need filling in the coming weeks and please get in touch via the form below if something grabs you!
Web editor & publisher \\
By early Sept, we'll need help with plugging content into web pages and making sure it all works right and sits tight for the lineup launch, plus we'd welcome simple design tweaks or other quick improvements to nightshiftwr.ca.
Media producers & artist profilers \\
As we ramp up to Nov 2nd to 4th, we'd like to share sneak peaks of how local 2017 artists' projects are taking shape, so we'll be looking for written or recorded Q&As with photos and/or short, slick video profiles.
Postcard & poster deliverers \\
By mid-September we'll have a pile of posters and postcards that we'll want to get on to walls that get a lotsa eyeballs and mailboxes or cafe counters within walking distance of downtown Kitchener. Do you like walks?
Images by nik harron , Walrus & VERSA .